Organizational Readiness Questions: Key Stakeholder Interview and Survey Questions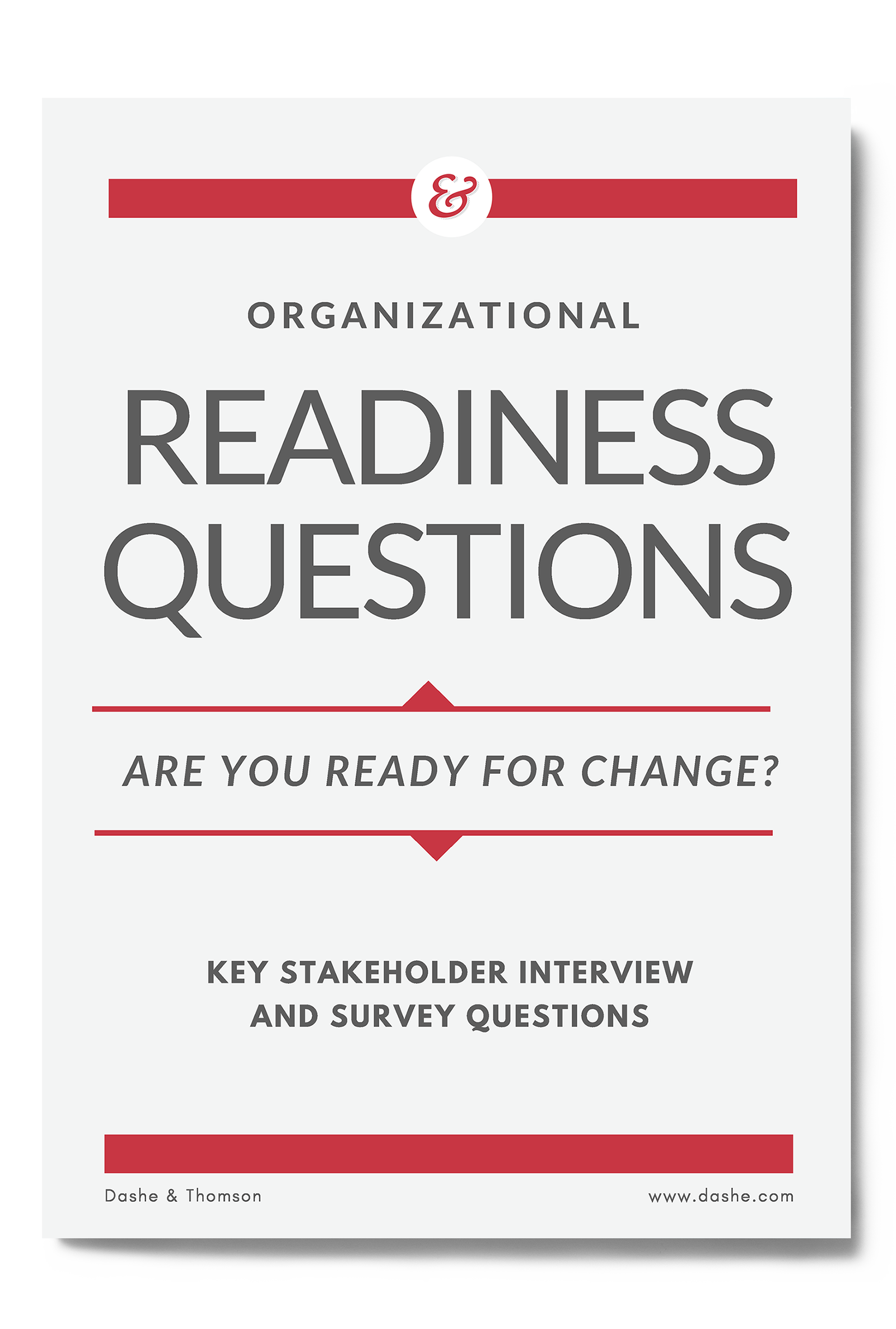 Change is hard, but planning for it doesn't have to be.
Make sure your team is prepared for change by successfully implementing an organizational change management readiness assessment.
Get a feel for how people in your organization feel about the change project and what barriers you might have to overcome by asking the right questions.
Checklist Includes:
12 stakeholder interview questions
20 survey questions
For more tips on conducting change readiness assessments, read our post on the blog.
Committed to
finding solutions