Empathy Map For Design Thinking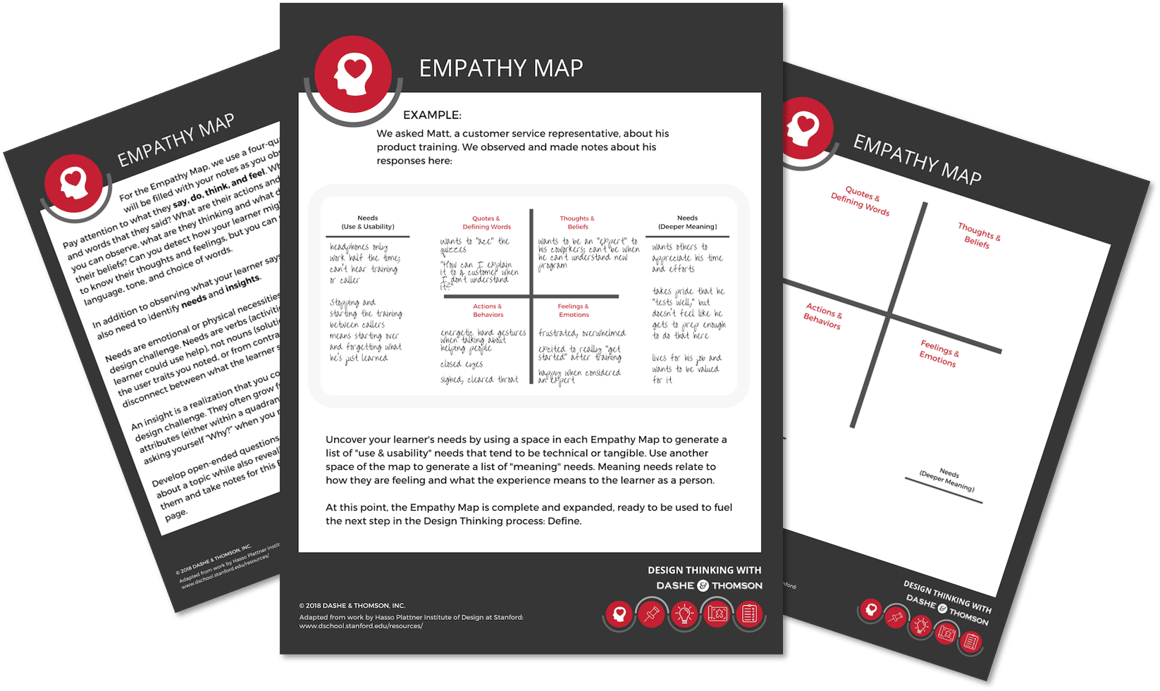 What do you need to know?
Good design is based on a deep understanding of the learner for whom we are designing. This empathy is the foundation of the Design Thinking process. It comes from observing the learners – their beliefs and emotions, then making inferences from those observations. An Empathy Map can help synthesize our observations and draw out unexpected insights as we develop empathy with our learners.
In this packet, we have:
an explanation of an Empathy Map
an example of an Empathy Map
a blank Empathy Map
that you can print and use whenever you need to start your Design Thinking Process. Fill out the form to the right to download!
Committed to
finding solutions