Learner Persona Template For Design Thinking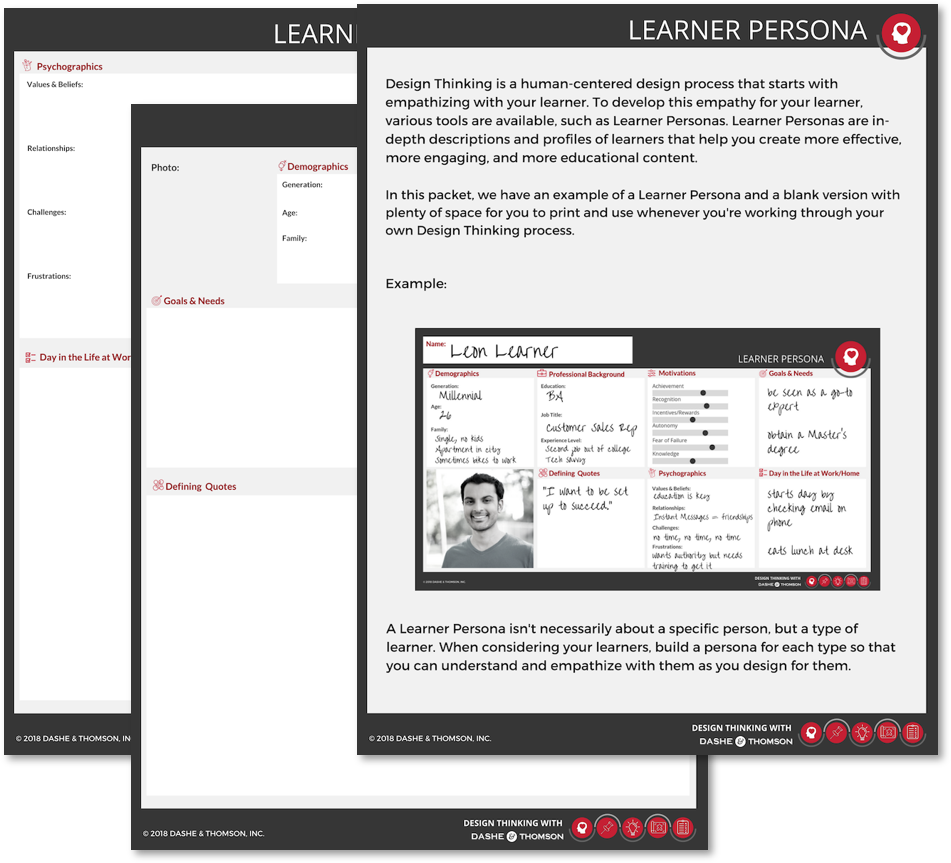 Design Thinking is a human-centered design process that starts with empathizing with your learner. To develop empathy with your learner, various tools are available, such as Learner Personas. Learner Personas are in-depth descriptions and profiles of learners that help you create more effective, more engaging educational content.
In this packet, we have an example of a Learner Persona and a blank version with plenty of space for you print and use whenever you're working through your own Design Thinking process.
Fill out the form to the right to download!