21 Essential Questions for Scoping Your Learning Project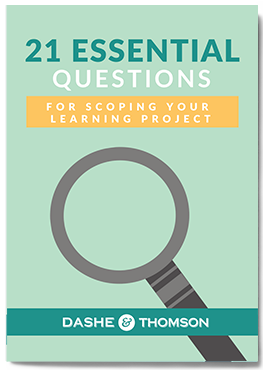 What do you need to know?
Have you ever found yourself a week or two into a learning project and realized it's much bigger than anyone originally thought? Scoping a learning project properly requires knowing what questions to ask, and when to push for more information.
We've created a training needs assessment checklist to get you on your way!
Checklist Includes:
7 Business & Financial Questions
7 Learning Program Questions
7 eLearning Questions
Committed to
finding solutions