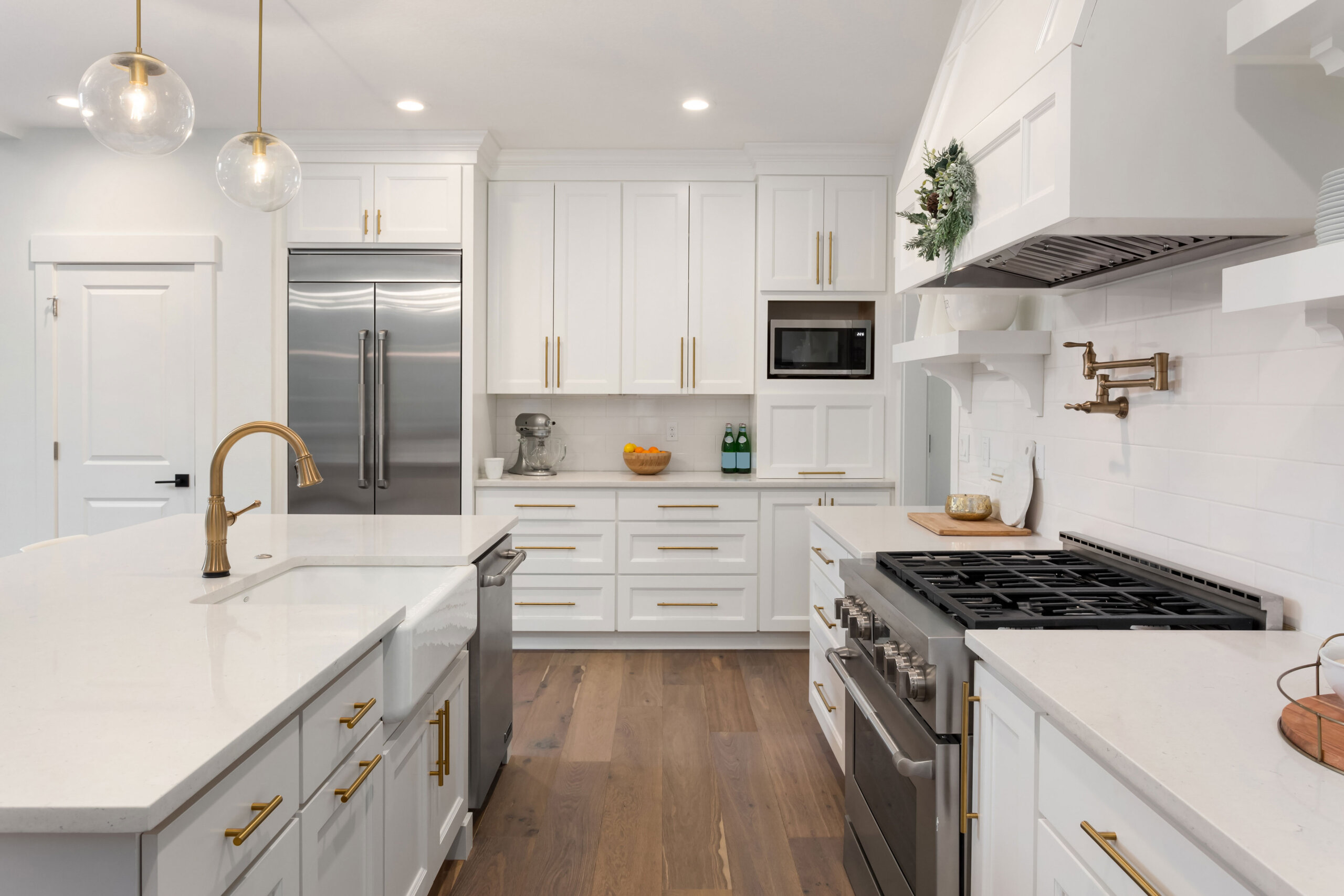 CAMBRIA
A new hire sales program for the finest in the business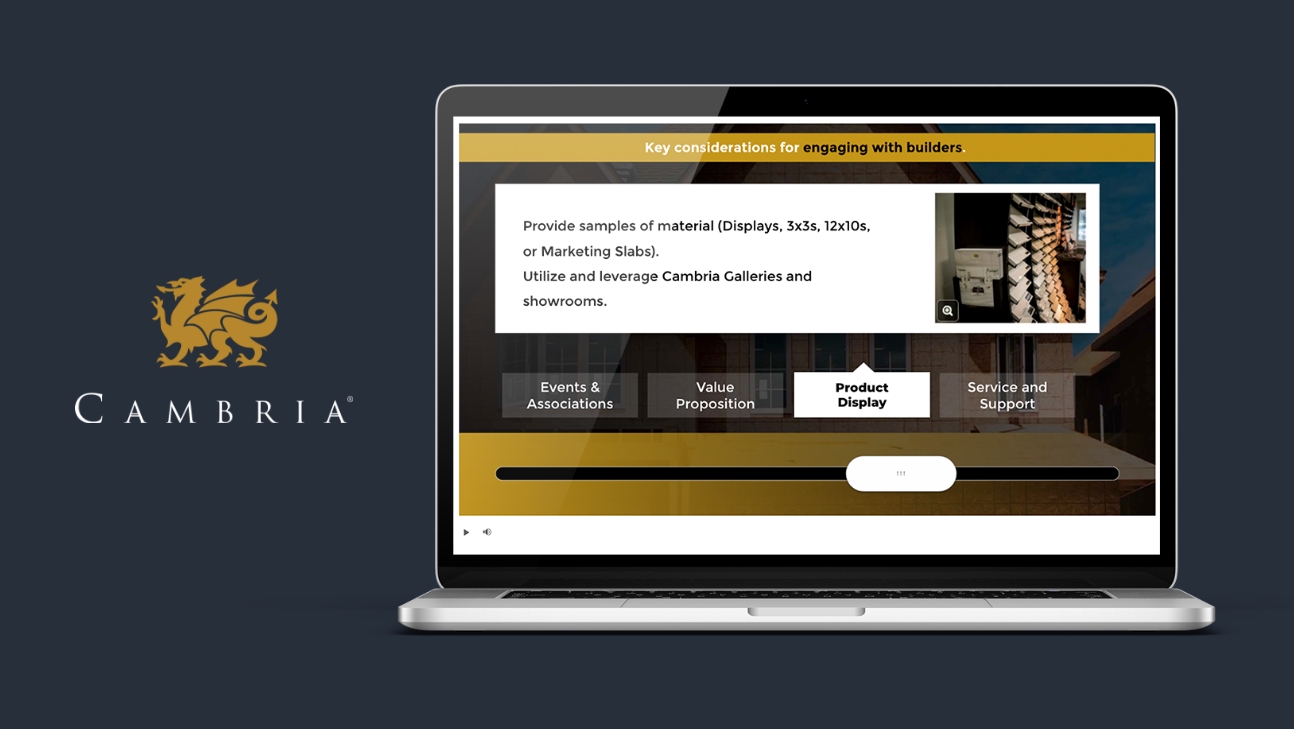 Dashe partnered with Cambria, the producer of the finest engineered quartz surfaces, to develop an onboarding series of eLearning modules for their sales team that would reduce time to proficiency by teaching effective sales strategies and Cambria processes.
Challenge
Create digestible and informative eLearning modules for large amounts of content by diligently planning and consulting with the Cambria team and producing under very tight timelines.
Solution
Our nine eLearning modules on the Cambria sales process engage learners with interactive click-through content, quizzes, and real-world scenarios in less than 20 minutes per module and prepare them to apply the knowledge they gain along the way.
Change
Shorter modules that move learning into applied practice help learners build a mental model for their knowledge and connect it to their work, which increases 'time to value' significantly among new hires.
Rock solid learning
Our solution consisted of nine knowledge and practice modules focused on the Cambria sales process. Each module had a seat time of 10-20 minutes and engaged the learner with interactive click-through modules and quizzes. Each of these modules was built independent of one another, meaning they can be used either as collective sales education or standalone. These modules focused on educating learners on the sales process combined with real-world scenarios to check their retention and help them better connect their knowledge to life as a Cambria new hire.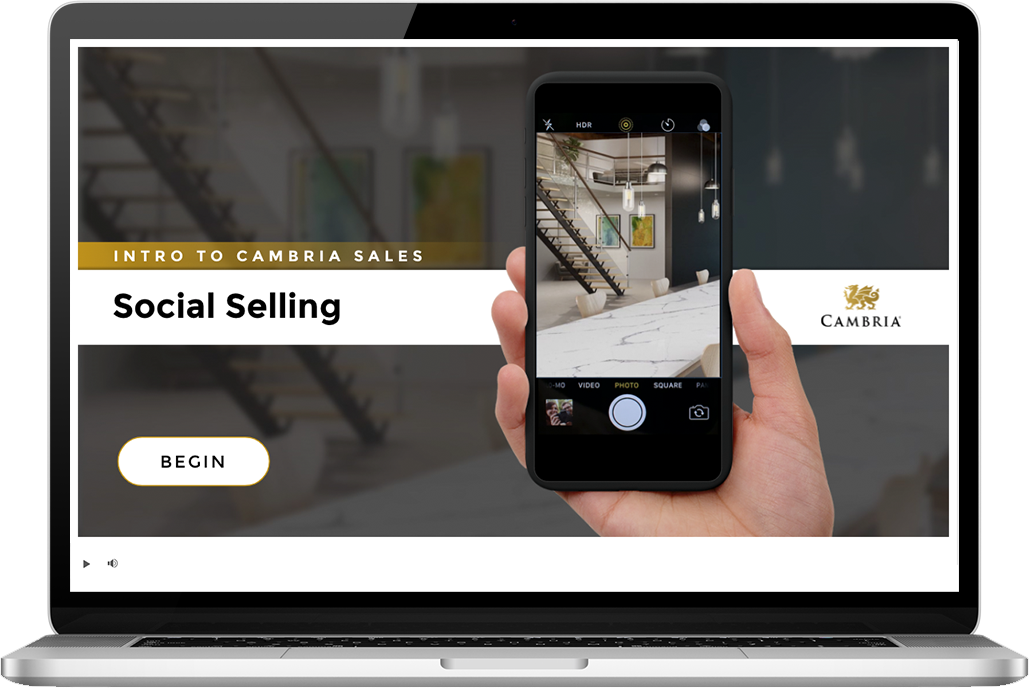 Committed to
finding solutions