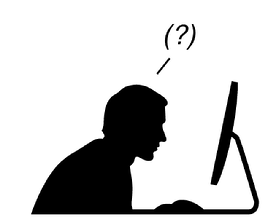 Are you one who scowls at confusing signage on the highway? Reprimand your laptop when filling out unclear online forms? Scoff at designs that don't communicate efficiently? You, my friend, are a victim of bad user experience design, and you're not alone. I'm not an angry person or an overly anal person, but I just take notice of dysfunctional design in the physical and digital world.
The overarching concept that I am referring to is called "User Experience"—or, if you want to sit at the cool table—"UX." User Experience is a broad term that is most often used within the web design world. User Experience is defined as a person's perceptions of and responses to the use of a product, system, or service.
Having come from a web design background, I was taught to view projects through this lens. However, when I recently entered into the world of learning design, I was surprised that I very rarely heard the term user experience within the elearning industry. What I have heard, however, are Instructional Designers that want to create "memorable and engaging learning experiences." So, my goal is to further insert the UX paradigm to the eLearning design process. User Experience should be the lens and criteria through which a project is viewed and assessed.

Before digging into the Do's and Don'ts, which may be fleshed out in later posts, I thought it would be helpful to further define UX by looking at what it isn't. In an article for Mashable.com, Whitney Hess helpfully describes common misconceptions of User Experience Design.
Here are a few takeaways:
UX DESIGN IS NOT…
… merely concerned with visual design.
This discussion is not limited to interface design. Yes, making sexy buttons is fun and possibly helpful for the user, but there are many other factors that go into the user's overall experience. Crafting a positive Learner Experience has just as much to do with the early strategic stages as it does Interface design (Surface).
"User experience isn't a layer or component of a product or service. It's really about the design of whole systems and their interconnections." – Andrew Hinton (Senior Information Architect at Vanguard)
…about technology.
The term "UX" can be applied to any interaction with a product or service. It can also act as a convenient excuse in a variety of occasions. While searching for your lost car in parking ramp, you can explain to your date how poor the UX design is of the ramp.
In another instance, you may have asked yourself: "why do picture frame companies put stickers on the glass that I have to spend 10 minutes scraping off with my fingernail. Thanks for letting me know about the UV protection but I'd rather just have non-smudged glass. "Wish I had …UX protection", you mutter to yourself.
Though most often associated with websites and technological devices, the User Experience paradigm can be applied to any product or experience. UXers say things like: "We need to be able start making our courses with mobile compatibility." Non-UXers say things like: "We need start making our courses in HTML 5!"
…just about the user.
Every product comes from a business with business objectives, just like every learning module comes with a set of learning objectives. Creating a great experience should not only be pleasant and engaging for the user, but one that also meets business objectives or learning outcomes.
…optional.
The user or learner will have an experience: good or bad. You can choose whether you take the time to shape, control and improve it.
To further help define User Experience allow me to give two examples: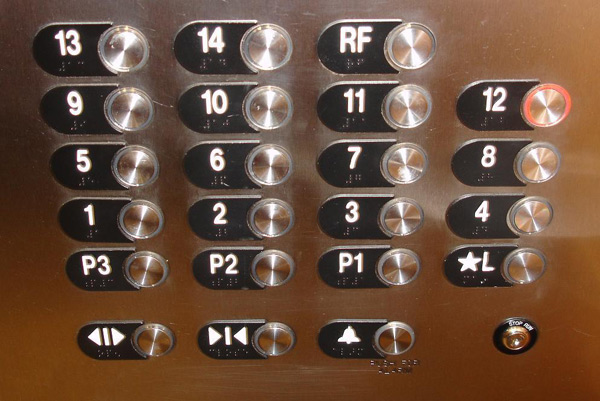 If someone comes stumbling down the hall yelling "hold the elevator!"--you, being your courteous self, will most likely quickly stick your hand between closing metal doors, risking your right hand to reopen the elevator. We know there is a DOOR OPEN button. We know where the buttons are. But for some reason the DOOR OPEN is designed to be the same shape as every other button, and styled the same way as the DOOR CLOSE button. It doesn't stand out enough when it needs to. (Poor UX).
"So you're saying I should make my next button the size of a business card?"
No. The point is, think about the user. Don't make the user think. At least not about how to navigate the course. You want them to save their brain power for the content of the course. It is important to envision stumbling points for the user. And maybe even, heaven forbid, take the time to test out a course design on a coworker.
Here's another example: Perhaps the client feels that a course needs to be more challenging for the learner. "What about having a timer for quiz questions?" someone says. Well, there are potential UX pro's and con's. It's possible that it could make the course feel more like a game and get the learner's adrenaline going as well as make it more challenging. It's also possible that they are at work answering phone calls while taking the course and don't really appreciate being scolded by their computer for running out of time. There are some significant frustration risks with a timer.
Take time to think about the user.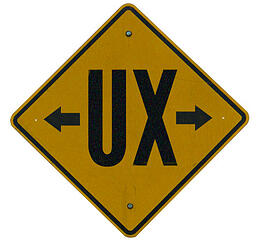 Just Give Me the Executive Summary
User Experience design is based on understanding the user and attempting to assess the experience from their perspective. UX happens whether you strategize or not. There is an ample amount of poor and average UX. Designers and developers that focus on the user will differentiate.
Invest in this paradigm.